Who do you consider your "comp set?"
STR defines competitive set (comp set) as "a peer group of hotels that competes for business and is selected to benchmark [a] property's performance."
Having a local comp set of comparable properties is great for setting rate strategies and for benchmarking your hotel's performance in the market. When it comes to group business, though, are you missing out on opportunities if you limit yourself to thinking of your meetings competitors as just the properties down the street? Are you differentiating between which hotels are simply comparable and which are actually competitive?
Regarding selecting the right comp set, Hotel News Now says, "Comp sets often seem obvious, but it's surprising how often a more relevant property is subjectively excluded or a less relevant hotel is included." To be truly competitive, comp set hotels need to be viable substitutes in the mind of a planner or group.
Here are 3 ways you can discover new group opportunities by thinking outside the traditional definition of "comp set."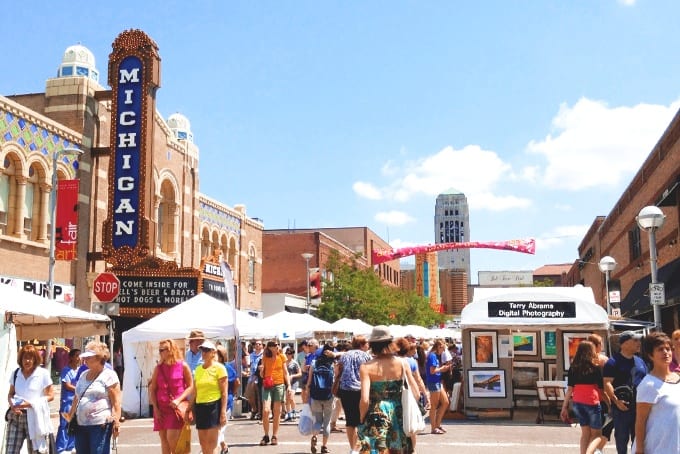 1.
Set your sights on similarly sized cities

.

Some groups move around from year to year and meet in similar cities. For example, an organization may have an annual conference in Charlotte one year, Nashville the next, then Lexington, Richmond, or Columbus the following years. By identifying similarly sized cities to yours and looking at the groups coming into those cities, you can identify groups that move around. These are opportunities to get in front of them and sell your destination! You may be able to offer the group something new and exciting. Even with groups that don't move around frequently, you still have an opportunity to sell your destination. Maybe they consistently meet in Charleston and have never considered Athens before. You could change their minds and grow a new repeat customer, but neither you nor the group will know until you suggest it.
2.
Include similar unique property types

.

If you're at a unique hotel, consider having a comp set of other similar non-local properties. For example, if you're at an airport property, look for groups travelling to other airport hotels. What are other destinations people frequently fly into who also fly into your city? If these groups are already flying somewhere, there's a good chance they'd also be willing to fly into your local airport. If your property is in an unconventional or adventurous destination, such as Alaska, Hawaii, or the Rocky Mountains, consider properties in locations that may attract groups with a bolder sense of taste for their meetings. Groups meeting in those other cities may need a new, exciting adventure.
3.
Expand your considerations of chain scale

.

As defined by STR, hotel chain scales are classifications that distinguish properties based on ADR. Whether your property is considered, luxury, upper-upscale, midscale, etc, most hotels compare themselves to hotels that are similarly classified. However, lines between chain scales are beginning to blur, especially for hotels in the midscale to upscale categories. Recently, a number of brands have begun undergoing incredible transformations in design, amenity inclusions, and meeting space allocations that are making them more competitive with hotels in higher chain scales. Take into consideration hotels and brands that are rising through the ranks when looking for group opportunities.

Now, ask yourself again who you consider your comp set. The answer may vary with your need periods and as markets continue to grow and change. Be flexible. Be open-minded. Be a pioneer on the exploration outside your traditional comp set box.

Learn more about how technology can help you discover new group opportunities by encouraging you to think outside your traditional STR comp set. Check out the future of lead generation here.