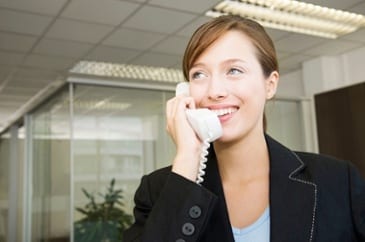 Are there times when you find yourself having the same-old, same-old conversations with meeting planners? Or worse, not even getting a chance to speak with them at all? Consider a new approach to your prospecting calls. Do you need to step back and look at the bigger picture? Do you need to leverage more data in your approach?
Try these five ways to shake up your routine and have more meaningful, enlightened planner conversations that get attention and convert to new group bookings.
1. Reconsider your comp set.
Who are your comp set properties? Are you bound to your STR comp set? Markets nation-wide are drastically changing, including nearly 5,000 new hotels in construction and many new hotels starting to color outside the lines when it comes to chain scale. Your traditional competitors may not be the same as they've always been. When reconsidering your competitors, take a two-step approach:
Self (property) discovery: Reasses your chain scale competitors. Many new-build and renovated hotels are starting to look and feel more upscale than their offical STR category deems them. The majority of hotels entering the market are upper midscale and upscale, but could easily compete with upper upscale hotels.
Market discovery: Analyze potential business in your market and other markets you pull groups from. Use market data to know which group subsegments are the top producers of meetings. For example, if you're deployed heavily against pharma groups, would you be surprised to learn that manufacturing groups produced the highest number of actualized meetings?
Look into groups going to larger hotels as well. How big are their actual meetings? On average, most corporate meetings can fit in properties with under 2,000 square feet of meeting space. Planners love the service that comes with being at a smaller hotel, so don't overlook larger properties as competitors.
2. Be proactive.
Planners are busy. They don't have time to find you, you have to find them! And if you wait for them to decide on a destination, which may or may not include your hotel, you could be missing out on great potential group business for your property. When prospecting, do your research on groups with booking patterns that indicate they might consider your destination. Perhaps they meet in similar size hotels or brands in markets of the same size or region as yours. If the group moves around every year, could they meet in your city? Use these patterns to qualify new potential business and reach out to the planner to convince them why your city and/or your hotel should be their next destination.
3. Arm yourself for the cold call.
Leveraging booking patterns and data on a group's history (how many room nights they use, meeting sizes, etc.) will help you elevate your call with the planner. Demonstrating your knowledge of their needs grabs their attention and make them listen. Going into the call, remember to be intentional with your questions to do true discovery. Ask open-ended questions and don't ask anything you can find out on your own, such as what dates the group prefers (instead lay out those facts to show how well-versed you are on the account).
4. Have a conversation.
While you're on that call, remember to be personal! Too often, we get caught up in the same go-to speech that makes us sound robotic. Relax and stop "selling" your property. What you offer is only as unique as you think it is if you do your homework on the planner's past meetings and take time to understand their preferences to show them how what your property offers aligns with their needs. Don't just feature spew; take a stance on why those features are best for the group based on their history and requirements and let the planner weigh in.
5. Aim higher.
Lastly, answer the calling to not only be smart about your prospecting calls, but be bold. Once you get a planner on the phone, use that as an opportunity to discuss the other meetings and events they plan. Do they have other meetings in a different group subsegment that you want? Holiday parties? If you can build a great relationship with the planner, ask them (nicely) to be your hotel's vocal advocate and extend the opportunity as far as you can.
* * *
To recap: 1. Reconsider your comp set; 2. Be proactive; 3. Arm yourself for the cold call; 4. Have a conversation (stop "selling"); and 5. Aim higher — these are five ways to rethink your outreach to meeting planners and get inside their heads. Going the extra mile when preparing for prospecting calls makes a big difference. You'll help align yourself with the meeting planner's needs to open their eyes to your property as a great fit for their group business, resulting in better results toward your group booking goals.
If you have questions about your market, group data, or the technology that's out there for sales teams, talk to us. If fear about 2018 is on your mind, reach out and tell us what your concerns are. We're happy to help you brainstorm solutions.