Today, we are thrilled to announce Carleigh Dworetzky as the director of destination solutions. In her new role, she will drive Knowland's solution strategy for the CVB market and continue to build our ongoing expansion and investment in this segment.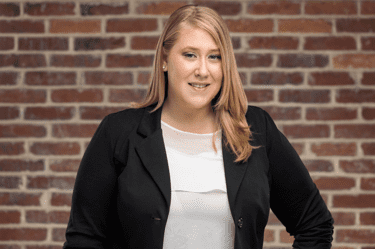 Carleigh will leverage her deep industry knowledge to ensure Knowland delivers the right products and services to assist CVBs in successfully meeting their targets.  She will also provide consultative support to CVBs to help them maximize the value they receive from Knowland's services. Carleigh will be supported by industry veteran Jeff Eastman, who will remain on the Knowland team in an executive advisory role.
Carleigh brings to Knowland more than a decade of experience in the CVB industry. Most recently, she served as the convention strategy manager at Destination DC where she was instrumental in developing their revenue management and convention-based reporting framework. Prior to Destination DC, Dworetzky held various sales roles with The Ronald Reagan Building, International Trade Center and Marriott International.
Carleigh is an accomplished destination expert, and was recently recognized by the Destinations International Foundation's 30 Under 30 class of 2018. She joined other highly notable speakers at this year's Destinations International Annual Conference in Anaheim, CA, where she led a breakout session focused on how to create an analytics-driven convention sales strategy. She also received recognition from Smart Meetings as one of their 2018 Suppliers of the Year: Rising Stars.
Carleigh's rich experience in the destinations market will be instrumental as we continue to invest in and grow our destination/CVB business. We are delighted to welcome her to our team.
Originally from New Jersey, Carleigh has considered the Washington, DC metropolitan area home for the past several years and will be based out of Knowland's Rosslyn, VA headquarters.