Powered by the world's largest events database, the Knowland Platform provides actionable insights that help hotels make better decisions to drive higher sales, increase profitability, and improve portfolio value.
Helping hotels increase meeting revenue and grow market share
Best-in-class analytics and data insights to source and win group business that best fits your hotel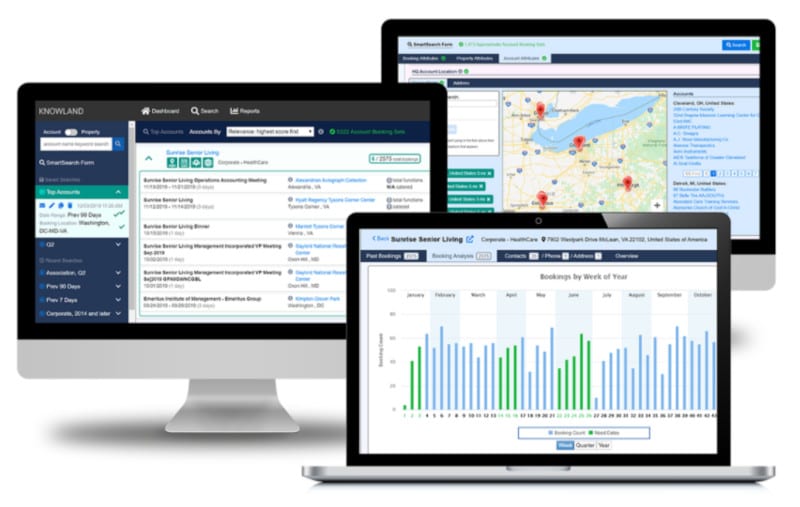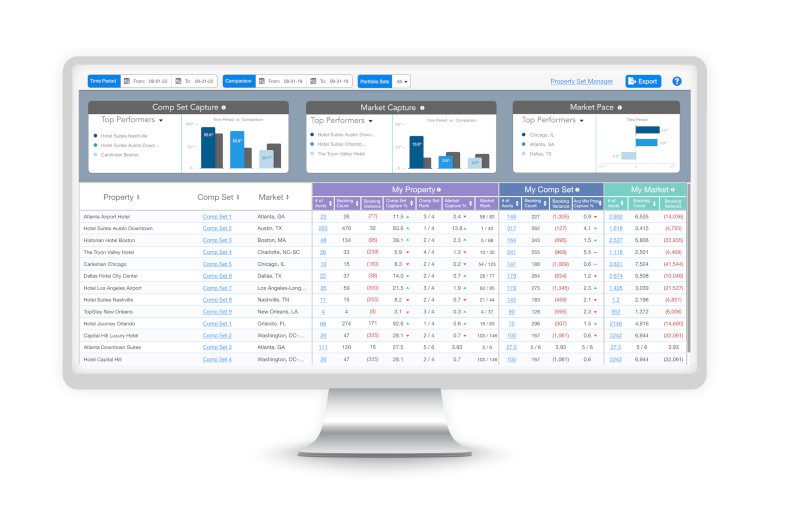 Imagine your entire portfolio's performance in one place
Get a unified view of your group business with Portfolio Capture
Optimize sales productivity by understanding the total account revenue for each deal
Introducing Estimated Revenue Calculator, your very own personal revenue analyst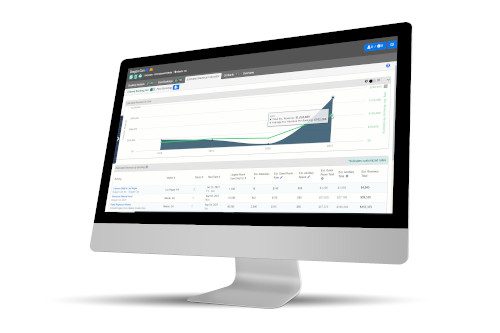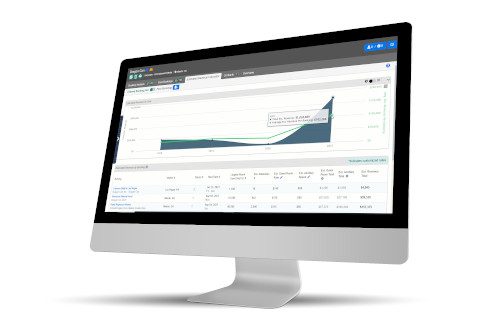 The Knowland Difference.
We believe there is a better way to sell group business.
The Knowland solutions empower our customers to win more share, optimize revenue strategies, and accelerate sales cycles.
Empowering our customers to sell smarter
Knowland Verified Data
The industry's largest historical database of actualized events
Group data. Market statistics. Lead generation.
Our suite of hospitality solutions harnesses the power of data and analytics to help our customers in the group and meetings marketplace know their buyers and win.
Actionable and scored leads
Knowland Verified Event Information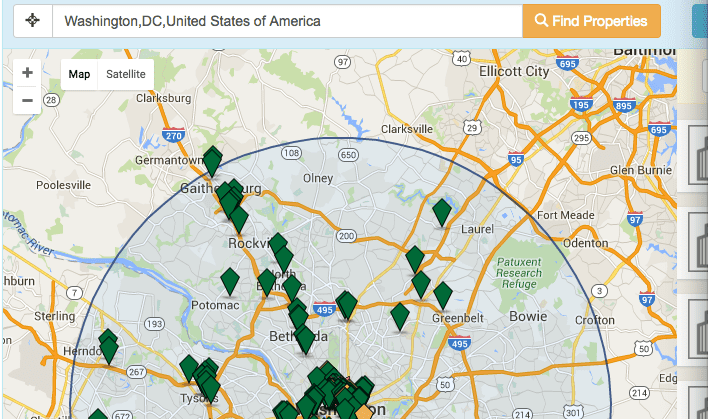 Knowland – for Hotel Properties
Search our database to proactively target new group business and gain insight into group contacts with past booking patterns that match your property's profile and need periods to win more share and maximize your revenue.
Knowland Portfolio Capture – for Above Property Management
Access data analysis and competitive positioning of group performance in a unified view across all properties in your portfolio to guide management strategy.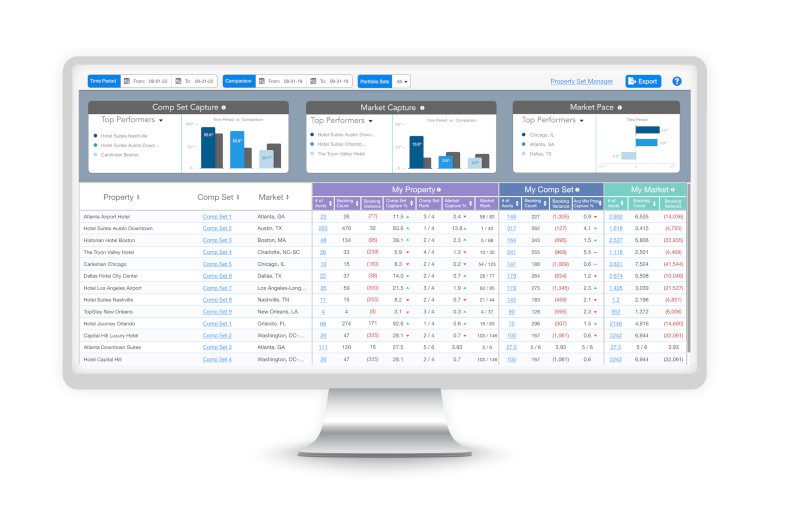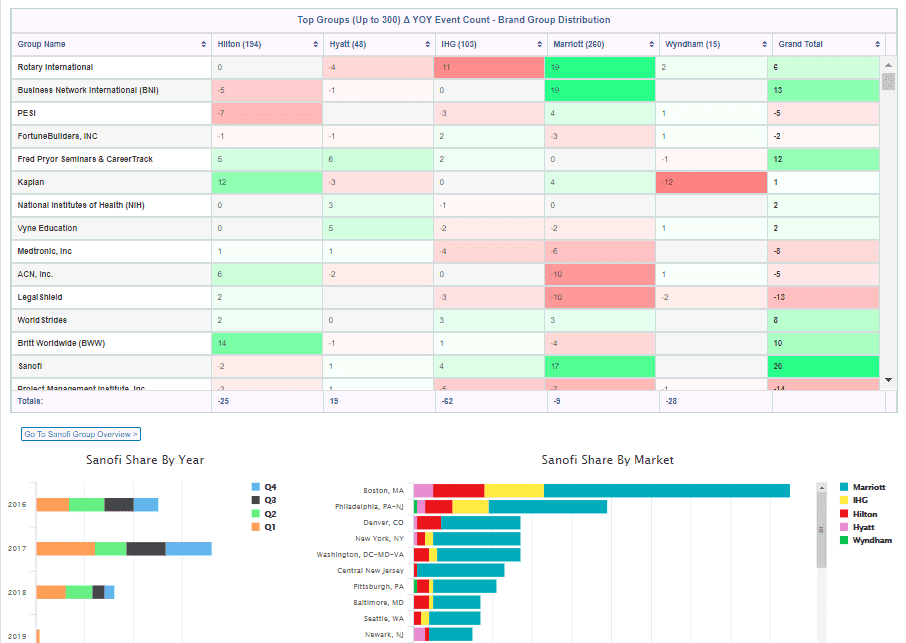 Knowland Market Analytics – for Above Property Management
Optimize portfolio revenue-growth strategies with a data-driven approach using group and brand activity data and analytics in any given market.
Knowland – for Convention Centers and Visitor Bureaus
Make data-driven decisions and hone your sales strategy with proven analytics and insights for CVBs and non-hotel meeting venues.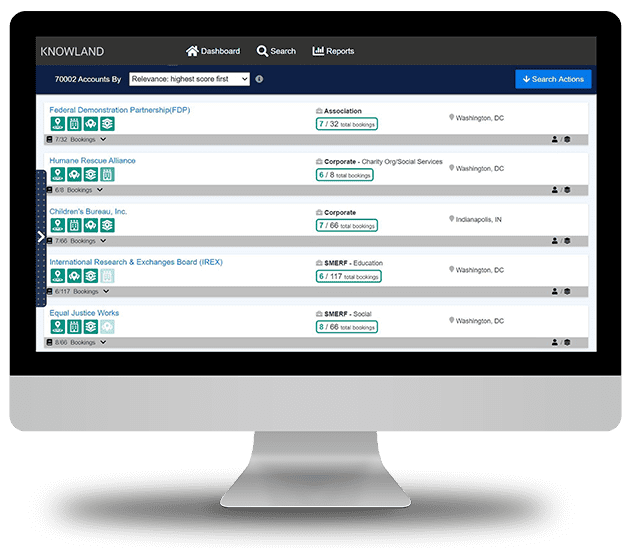 See why thousands of customers trust Knowland to sell smarter and maximize their revenue
already paid for
"After only a few days of prospecting in a new market using Knowland, I was able to secure groups that have already paid for the cost of the platform."
Tracy St. Martin
Director of Sales &Marketing, Best Western Premier Hotel at Fisher's Landing
the best prospecting tool
"Knowland is one of the most effective sales tools I have in performing my job. As a convention sales manager at my bureau, I've been using Knowland for 2.5 years and uncover new business on a regular basis. Like anything, if you use it enough the value become quite obvious. How on earth would a one person, prospecting alone, be able to uncover such information on a regular basis? Thankfully, we have Knowland for that and it's the best prospecting tool I've got!"
Doug Bienenfeld
Convention Sales Manager, Ann Arbor Area CVB
outstanding
"Along with outstanding customer support and training, Knowland provides an array of tools that allow us to understand what business exists within our comp set [as well as]… in-depth research on groups we are not familiar with. We have been highly successful being able to obtain new incremental business…."
Patrick Flynn
Executive Director, Peppermill Resort Spa Casino
ROI is endless
"We've been using [Knowland] for 4 months and acquired $112,138 worth of business for this and next year. When this product is used to its potential, the ROI is endless!"
Elijah Hammonds
Comfort Inn University Center