Today, we are thrilled to announce an updated partnership with Interstate Hotels & Resorts, the world's leading global, independent hotel management company with more than 500 properties worldwide. Interstate is introducing Knowland's advanced group sales solution, Insight Elite, to help accelerate revenue growth and optimize their sales process.
"We are delighted to be partnering with Interstate to introduce Knowland, and in doing so, help them achieve their sales goals more quickly and efficiently by optimizing their sales process," said Tim Hart, chief executive officer for Knowland. "Our customers' success defines our success and we look forward to working with Interstate to make their properties incredibly successful by putting our tools at their fingertips."
Leveraging powerful predictive analytics to identify group opportunities that are a great match for Interstate's properties, Knowland will enable the company to capture more market share within the meetings and events segment while lowering their customer acquisition costs. Additionally, the solution offers deep insights into booking behaviors, along with account intelligence that enables their sales teams to improve the effectiveness of their prospecting efforts and more effectively craft their pitches to increase win rates.
Want to see how Knowland can help you sell smarter?  Request a demo here ›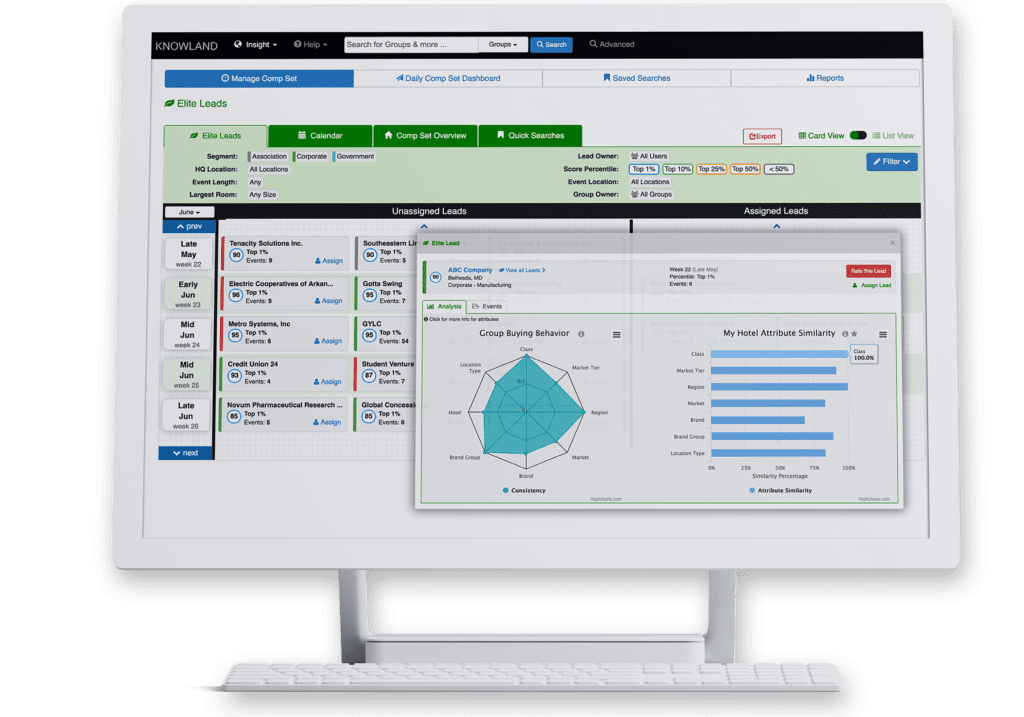 About Interstate Hotels & Resorts
Interstate Hotels & Resorts is the leading U.S.-based global hotel management company, operating branded full- and select-service hotels, resorts, convention centers, and independent hotels. Currently, Interstate's global portfolio represents 540 properties in 12 countries inclusive of committed pipeline of signed hotels under construction or development around the world. The Company's experienced operators, industry leading platforms, and extensive management capabilities produce exceptional guest experiences and optimal returns for hotel owners and investors. For more information, please visit www.interstatehotels.com, or follow Interstate on Facebook and LinkedIn.