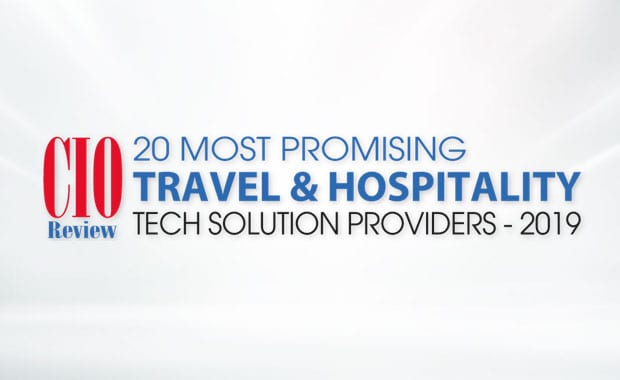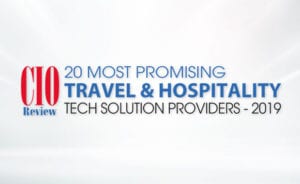 Knowland has been named in the annual list by CIOReview of the 20 Most Promising Travel and Hospitality Tech Solution Providers – 2019. CIOReview subscribers nominate companies who they believe are at the forefront of tackling the pressing problems in the Travel and Hospitality space. The final listing is decided by their evaluation panel for Travel and Hospitality, consisting of CIOs, CTOs, COOs, CEOs, CMOs etc. who are planning to approve, purchase or influence the purchase of Travel and Hospitality Solutions/Services across the US, and members of their editorial board.
With this award, Knowland joins a select group of innovation leaders. "We are pleased to be listed in the top 20 Most Promising Travel and Hospitality Tech Solution Providers – 2019 from CIOReview. "Knowland is the first in the hospitality industry to use predictive, innovative technology to conduct a targeted, relevant search for group business specific to a hotel's attributes and preferences. Knowland's SmartSearch functionality enables hotels to get ahead of the RFP process by sourcing "best-fit" group prospect and yielding up to a 10x return to the hotel," stated Michael Sherman, VP Engineering with Knowland.
In a recent article in the CIO Review magazine, Robert Post, CEO of Knowland, highlighted how technology has been a double-edged sword for hotels and planners alike. Knowland recognizes that the ease with which inbound RFPs can be created and distributed is causing more problems than it solves. "Processing the deluge of inbound leads has brought group sales teams to their knees. Salespeople spend more time reacting to the increasing volume of often unqualified leads than responding to them in a thoughtful way, not to mention the cost of acquisition is eroding hotel's profitability," observed Post.
Shifting to a proactive group sales strategy, rather than a reactive, inbound approach, gives the hotel control of the group sales pipeline, boosts repeat business and optimizes profitability. Placement in this esteemed list solidifies Knowland's position as the leader in group business. They give hotels the ability to source the right group business based on their unique criteria and the Knowland platform with SmartSearch functionality is leading the way.