By: Lisa P. Bonanno
I recently had the pleasure of joining my colleague, Carleigh Dworetzky, Director of Destination Solutions for Knowland where she leads our TAP Solution suite of offerings, as she received the Rising Star award at the Smart Meetings' Smart Woman Summit in Los Vegas this week. I really enjoyed leaning from and honoring "smart women" in the meetings industry.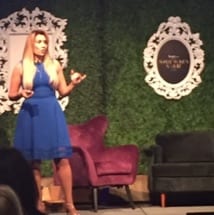 The summit kicked off with guest speaker Amilya Antonetti who is a human behavior expert, coach, television host, motivational speaker, author, and spokesperson. Through the years Amilya has found that real and lasting growth comes through understanding and healing our relationships. Her discussion about Holistic Intelligence Quotient (H.i.Q.) and how it can transform you and your team was powerful. I learned that I am probably a red and probably also a rat. This will only make sense to you if you attended this event or have taken her assessment. Like many assessments of your natural tendencies, H.i.Q. can help you be much more effective in how you might plan an event, work with your co-workers, or even connect with your family.
I also learned how to use Haute Dokimazo, an award-winning participant-driven way of meeting, sharing and learning designed to provide attendees the opportunity to solve their business challenges in an unconference format. It's a spontaneous think tank involving three parts: The Welcome Attack, Crowdsourcing, and The Retrospective. As part of Haute Dokimazo, I attended two breakout sessions:
In the first session I learned a lot about tools and solutions that the meetings community struggle with. Planners need ways to project manage their events and for their clients to also be able to follow. Participants recommended Asana and Trello as options here. They also mentioned struggling with the big behemoth solutions that can be cost-prohibitive to get the full connectivity they desire. With so many balls in the air, they love solutions that have robust training and customer support. It was a toss up between price, customer support, integration and ease of use as to which one they valued most, although ease-of-use seemed to bubble up slightly more than the others. It was clear that there are a lot of smaller solutions out there and hard to know which way to go.
In the second breakout session, we discussed how planners can better balance a strong professional career with the rest of their lives. Some ideas that percolated were to set boundaries, be firm on SLA expectations to clients and use Google Snooze to get a hold of unruly inboxes.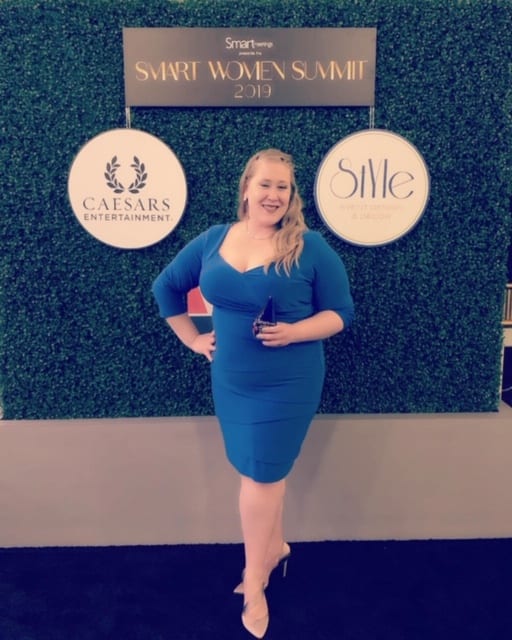 Later that evening there was the award dinner and gala. Women from all over were recognized for their leadership and accomplishments in the meeting industry. Our very own Carleigh Dworetzky was recognized as a Rising Star!
Carleigh's Inspiration: "My passion lies within the impact of face-to-face meetings, which shapes our world. Regardless of technological advancements, nothing can replace the spark of face-to-face contact. Seeing the overall impact of meetings inspires me to bring my best to everything I do."
To learn more about how Carleigh is inspiring Knowland's TAP Solutions, contact us today!