Niche diversity groups are increasingly populating the meetings scene to better represent the interests of new, unique groups of minority persons distinguished by race, gender, religion, and sexual orientation. Associations Now says the expansion of these diverse groups have made D&I (diversity and inclusion) a top strategy for CVBs in order to boost the diversity of their communities and welcome a range of travelers.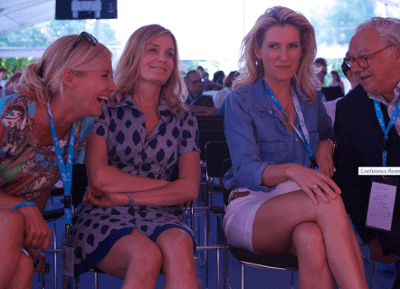 Within the past three years, an increasing number of bureaus began hiring teams specifically devoted to marketing to and attracting D&I business. CVBs like that of Dallas initiated such efforts in 2012, advertising as an ideal "destination for women, as well as multicultural, multigenerational, and LGBT groups (Associations Now)."
Some cities, however, have a longer history with diversity efforts. The Philadelphia Convention and Visitors Bureau was the first CVB to have a Multicultural Affairs Congress. Established in 1987, what is now referred to as PHLDiversity continues to raise "Philadelphia's profile as an ethnically diverse convention and visitor destination," reports Prevue Meetings.
How can you put this trend to work for you?
1. Sync up with the efforts your city is making to accommodate targeted visitors. Is your city welcoming hearing-impaired visitors by using more ASL interpreters at public events or adding unique sensory attractions? This example is a key point to know when you are looking for groups to book meetings and events at your hotel. You can better advertise your city and property as the perfect destination for a specific group.
2. Leverage your own marketing. Something as simple as posting to social media sights can be a great tool to help connect your hotel's name with the diversity groups you want to target. Work with the messaging that's already out in the local area, and tailor that to what your hotel can provide.
3. Narrow in on the groups that are the best matches for your hotel. With the capabilities of Knowland's technology, you have the ability to take these efforts one step further. Knowing which minority subsets of association groups you want to target and book, you can use "minority" as a keyword in Insight's datase to search for groups, then filter for the ones whose meeting requirements match your hotel's needs. No matter how many square feet, how many rooms, or what time of year they need for an event, you can filter your search to find which groups will bring you the best business.
Want to learn more about using Insight 3.1? Attend a webinar training led by Knowland professionals.
Don't have a Knowland subscription, but curious to see how Insight could work for your hotel? Contact the Knowland team.