A recent article in MeetingMentor Online highlighted predictions and views on the current market conditions that are now influencing planner behavior. A surge of transient business and limited construction is driving hotel occupancy to record highs – up to 73.6% occupancy for upper upscale hotels.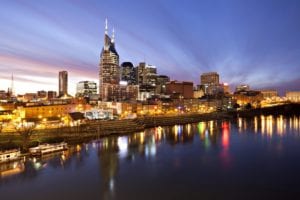 This demand drives the ADR above inflation. 21% of meeting planners surveyed by PKF-HR report their preferred rooms are hard to book because of increasing room rates and 50% agree that room rates are too high.
Some planners find ways to keep groups in their usual destinations despite the increased costs; but many have to seek new locales. Only 39% of meeting planners held events in first-tier destinations, down considerably from 50% the year before. 49% of planners held events in second-tier destinations, up 10% from 2013. Many cities can tap into this new buying behavior to discover new business if they have the right tools to do so.
Hoteliers should prepare themselves to catch the new potential business resulting from this shift. Hotels in second-tier cities can use a tool like Knowland's Insight to search for groups – and the contact information of their meeting planners – that have a history of booking events in first-tier destinations that may be looking for rate relief and availability in second-tier destinations. Savvy hotels are using Insight to get in front of the decision-making process instead of waiting for the decision to be made without their possible influence.
Hotels in first-tier destinations can benefit, too. Instead of choosing the "least bad" option from incoming RFPs, hoteliers can use Insight to search for group business that most closely aligns with their unique sales goals and needs. They can also further qualify the RFPs that are coming to them by using Insight to check history and request research into past booking behavior.
Pro Tip: If you know you can offer a group a lower rate than what they've paid in the past or than your competition, contact the planner to explain what your city, and your hotel, can offer and how you can help. Timing is everything. Contact the planner before they start looking elsewhere – don't wait for them to come to you. The key is getting ahead of the decision-making process. Now, hotels are in the perfect position to do just that.
Give it a try: Current clients can login in on the Knowland site and run a search. If you would like further product training, register for an upcoming webinar.
Don't have a Knowland subscription, but curious to see how Insight could work for your hotel? Contact the Knowland team.