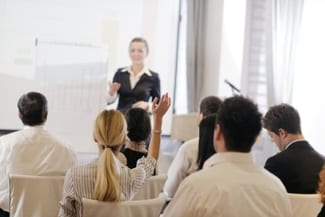 People matter. Organizations are recognizing this and investing more in their employees to make sure they have the information they need to succeed. Luckily for hotels, this means the demand for training meetings is rapidly increasing.
Successful Meetings magazine reported in January that training meetings are predicted to rise 9 percent in 2015, more than any other meeting category. In its 2015 Trends survey, Successful Meetings also reported that "33.7 percent of respondents, again the largest percentage, will be hosting more training meetings."
With growing opportunity in the market to find and book training meetings, Knowland's Insight 3.1 tool can be a powerful resource to help you find groups that want to book space and rooms that match what your hotel has to offer.
Here are two ways to keep tabs on this meeting trend:
1. Use the keyword search feature.
At the top of the Insight 3.1 page, type "training" into the keyword search bar
Results will show all groups that match the education and training segment, as well as all groups with "training" in their names
Optionally: Further refine your search to make sure these groups meet your needs as far as dates, square footage, market, and more
2. Filter by the training/education subset.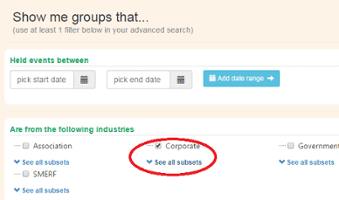 Use this method if you want only training and education groups within the corporate industry
Click on the advanced search next to the keyword search bar; at the top of the advanced search page are listed four industries
Choose "corporate" and "see all subsets" to expand the menu; from here you can check "Training/Education"
Continue to refine your search on your own terms to find the right business for you
Want to learn more about Insight 3.1? Attend a webinar training led by Knowland professionals.