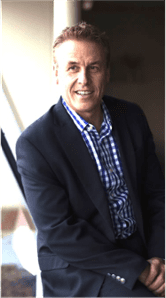 Meet Al Luciano: A hospitality veteran with more than 30 years of experience. He has been a sales director at prominent properties in two of America's biggest destination cities, San Antonio and Las Vegas, including San Antonio Marriott Rivercenter (1,500 rooms, 86 suites, 60,000 sq. ft. meeting space).
Al spoke to us about using Knowland's meeting intelligence platform, Insight. For him, this tool was essential in order to:
Quickly identify new prospects in shifting economy;
Book groups of all sizes, from small meetings to corporate gatherings of several thousand guests; and
Successfully execute a 15-city sales campaign.
Two large markets, thousands of groups, one solution
In San Antonio, corporations, associations, and social events comprised the major booking groups for Al and his team. In Las Vegas, corporate tradeshow bookings dominated. Both markets have distinct trends and booking patterns, and Al relied on Knowland's Insight platform to help him target the right groups for the right property.
As a longtime industry professional, Al had set methods for directing his sales and catering teams; but he redesigned his strategies when he discovered Knowland in 2006. The flexibility and depth of Knowland products fulfilled Al's needs for two distinct properties in different cities.
"Knowland is just the tool to help you find new customers. Their products really geared into the corporate segment," explains Al. "In San Antonio, we targeted a broader range of industries. Auto and finance were in play. In Las Vegas, we were more in tune with Knowland's information on high-tech companies as well as research and energy, because those were the groups that were having meetings at the time."
Booking groups, both small and large
Al's properties in San Antonio and Las Vegas had one thing in common: They were among the biggest hotels in their markets. This made groups of more than 1,000 guests a natural sales target at both. At the same time, a mix of small groups was desirable to fill gaps and maintain high occupancy rates.
With Insight, Al had the information and tools to pursue prospects at each end of the occupancy spectrum. He directed his teams to research and contact a broad range of groups, all of which were identified as well suited for one of his properties thanks to Insight's extensive capabilities to chronicle and assess every group's booking history and preferences.
Keeping up with the changing economy
The shifting hospitality economy in recent years can make it seem like the same good business is not out there anymore. Al, however, knows Knowland can help hospitality professionals find it.
"These are difficult times and you need to shift focus from traditional markets to emerging markets," comments Al. "Insight shows you the groups that are changing, the ones that are doing business. With Insight's instant data, you can see a shift in markets and industries and deploy your sales team to those emerging opportunities."
Building a proactive sales team
Knowland does more than deliver data. It creates new efficiencies and processes that can change how a sales team functions. "I built a proactive sales team around Knowland's data and software," Al explains.
"I designated one person to receive the data, sift it, and identify clients of potential interest." Al used Insight to collect more background on prospects identified in these early actions. His designated data specialist would then delve into the new information to extract quality leads and send them to appropriate sales managers based on group size and/or industry.
All ensuing sales activities became far more efficient as sales managers worked from a constant stream of accurate, rich data, turning their "cold calls" into "warm calls."
Al hangs on to one old-school method while using Insight: A big white board in the sales office. He posts all lead information, including conversion rates to remind his teams of the wealth of prospects they have with Knowland and motivate them to capture the business. "Knowland speeds information to hotels," Al observes. "It gives initiative to sales teams."
Sizing up the competition
In San Antonio, Al used Insight to leverage his property's advantage in number of rooms. Seeking groups such as the region's large oil companies whose peak night demands would strain or exceed his competitors' capacities was a key strategy.
"On average, members of our comp set could handle 300 to 400 rooms on peak night when we could do 1,300 to 1,400," says Al. Al and his team could also take away multiple groups from competitors and still have rooms to spare. With Knowland, they tracked midsize groups staying at the competition.
In Las Vegas, the giant hotels are roughly equal in rooms and meeting space. Insight helped Al see competitors' bookings in real time and research the groups booking there. Once a big group was on the Strip, Al knew that it was a prime candidate for his property and worth a concerted effort to win its future business.
Campaining coast-to-coast
Sales blitzes are an inherently risky investment of time and money. As one of the nation's leading hotels, the MGM Grand draws customers from coast-to-coast. Al identified 15 key cities from San Diego to Boston that were homes to top prospects. Conducting research in Insight justified his ambitious strategy.
"We used Insight to gather information on additional customers in advance," says Al. "We set up 'sales education lunches' at nice restaurants in each of the cities. We invited new prospects and current customers to these lunches and I would present best practice findings of groups who were using the MGM Grand. It endeared us to the customers. We weren't just talking about money; we were talking about solutions."
The expert sessions on how to stage a successful event at the MGM Grand constituted a powerful sales tactic. Al and his team acquired significant new business from his coast-to-coast campaign, built on intelligence from Knowland.
Al, the cutting-edge sales director of properties in both San Antonio and Las Vegas, is now the Executive Vice President of Sales and Marketing/Operations at Valor Hospitality Partners (2016).
Interview conducted by Knowland Marketing staff, 2010.
Edited in 2016.