Are you a hotel owner or asset manager looking for ways to maximize the value of your investments? Your property sales team is crucial for any hotel in generating revenue and driving business forward. Meanwhile, we know the hotel industry is increasingly competitive. With the ever-evolving landscape of technology, consumer behavior, and market trends, it can take time for sales teams to meet their goals consistently.
At Knowland, we talk daily with hotel owners and asset managers about how they can guide sales teams in protecting their portfolio assets. Following our best practices will empower your property-level sellers and ultimately drive more revenue for your hotel. In this blog, we will answer some of the most frequently asked questions by hotel sales leaders on behalf of their sales teams.
1. What are the most effective ways to monitor market trends?
An agile sales strategy that flexes with the market is vital to ensure consistent revenue. When managers identify a market trend, their team flexes as needed.
Owners and sales leaders need powerful, easy-to-use market research tools to maximize market share. Knowland provides up-to-date market intelligence and actionable insights, so your teams can align selling strategies with the market. Here are the most effective ways to monitor market trends and account intelligence using the platform:
Quickly find target accounts that are actively booking in your market. Identify the market segments and top industries that best fit your hotel.

Personalize your outreach efforts to these targets based on your knowledge of their booking behavior and preferences.

Understand competitive activity, including groups your competition is booking that you can target, which of your accounts are loyal to your hotel, and more.
These tactics allow you to stay ahead of the curve and optimize your sales performance.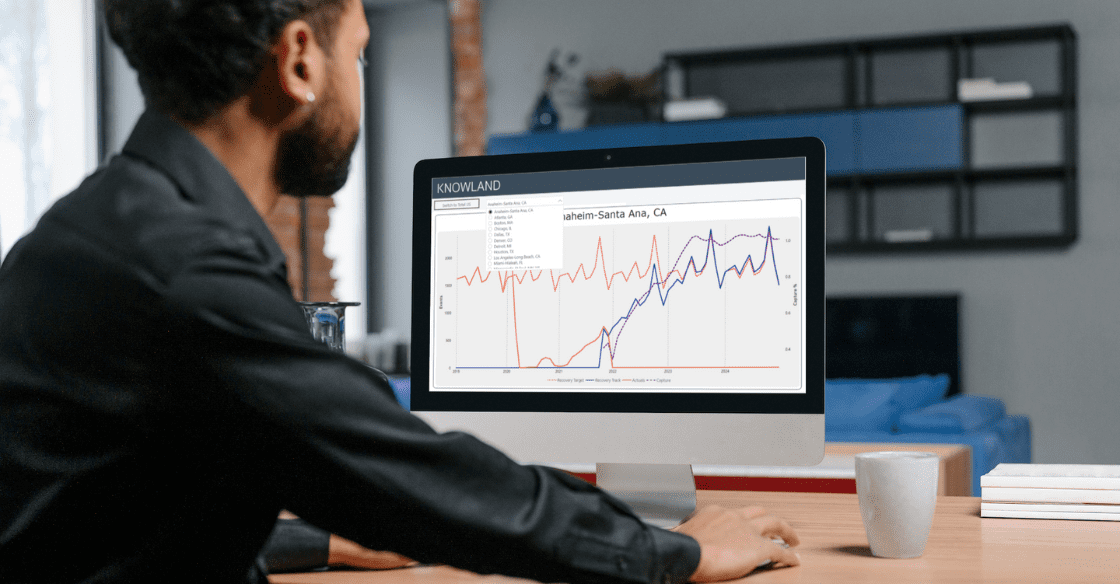 2. How can we stay on top of target accounts?
Group demand is high, but don't let your target accounts slip through the cracks. Once a target account is identified, delegate it to a team member to keep it on your radar. Then set your expectations for account research and outreach. Assigning accounts through the Knowland Platform gives owners access to the behavior and booking data they need to win the account.
For account owners
Generally, it's best practice for account owners to take the following steps:
Determine when target accounts are meeting in your market and comp set.

Investigate the spaces they used for their functions.

Consider why your property would have been a better fit or if it offers something extra.

Initiate contact with the account congratulating them on the event. Ask why they chose that property and explain your venue's benefits for future consideration.
For on-property management
The Knowland Platform allows sales management to understand who is doing well and who needs to catch up. If a team member is struggling, managers will know to provide guidance. Here is a list of questions that help management maintain accountability:
Does each team member have target accounts assigned to them?

Which target accounts were meeting in your hotel's competitive set last quarter? 

Are your sales targets meeting at hotels outside of your comp set?

Which past bookings have you discussed with each target account?

 
 3. How can we identify groups that fulfill our needs?
Hotel ownership can enable effective sales leaders by empowering them with tools to fill their need periods. With Knowland, sales organizations can begin identifying groups that match specific criteria before open dates become a problem.
Our search tools help you filter results by preferred hotel chains, booking dates and frequency, event nights, attendees, and more. Once you've placed your targets, you can refer to their booking patterns to help turn a cold call into a warm one. However, being persistent and focusing on building a relationship with the planner is essential. By earning their trust, you can position yourself as a valuable partner and increase your chances of winning their business.
4. What can we do to stay on top of competitors?
Successful sales leaders know the importance of hotel benchmarking. While you may have comp set reports in place already, Knowland's Weekly Comp Set Calendar is the only tool with data on who your competition is booking. 
This tool allows you to track accounts meeting at competing hotels and modify your comp sets as needed. Your calendar will enable you to save groups you'd like to follow instantly. As you identify unfamiliar businesses, meet internally to discuss outreach goals for team members.
Don't forget to follow your RFP accounts, even those you lost.  Knowland's rich account data will reveal where they booked, allowing sellers to improve their sales pitch and increase their chances of winning future business.
Additionally, encourage your sales leadership to ask: which competitor is bringing in the most new groups? Have any of your hotel's accounts met at comp set hotels this quarter? Have you introduced your property to accounts that met with your competitors last month? This type of self-reflection can help your team stay focused and competitive in the market.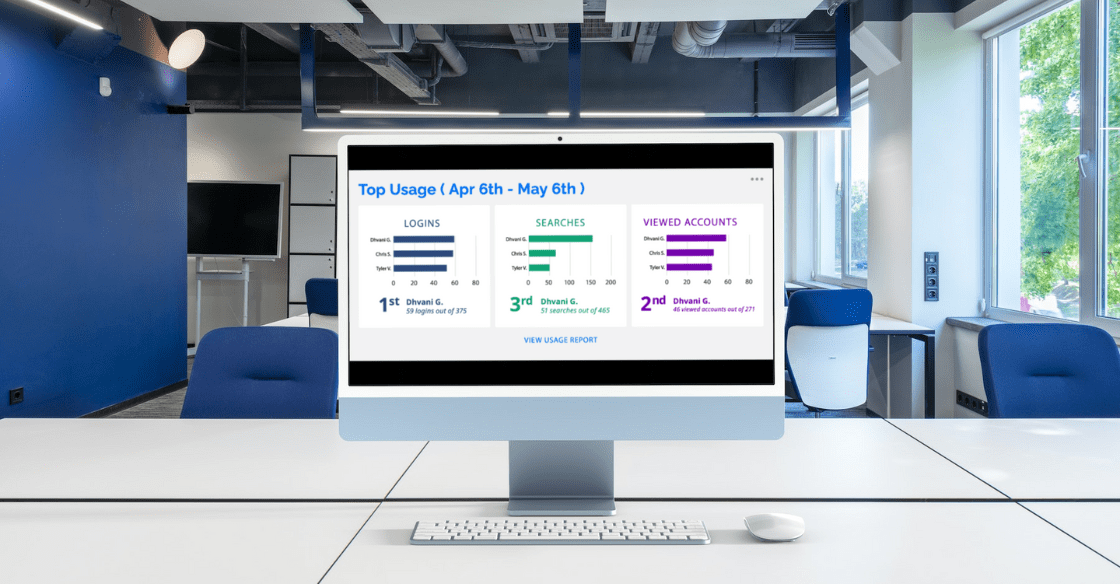 5. How can we improve sales accountability?
Holding your sales team accountable is crucial to maximizing their performance. By following Knowland's Usage Reports, managers can both motivate and hold team members responsible. 
Start by setting goals for your team's Knowland usage and regularly tracking their progress. Look beyond logins and consider factors like search frequency,  viewed accounts, and scheduled reports. Analyzing which searches have yielded the best business prospects is also helpful. 
As a bonus, refer to usage reports to recognize the most successful team member as a benchmark for the rest of the team. This practice will ensure your investment is utilized and motivate your team with some friendly internal competition. 
Additionally, ensure that your team members are working on their target accounts. Use the View Account tool for research when responding to RFPs. Finally, set goals using Knowland to source new business and continue monitoring and tracking your team's progress to ensure they meet these goals.
Knowland: The Ultimate Solution for Boosting Sales Productivity and Revenue in the Hotel Industry
Knowland offers solutions to help hotel owners, hotel management companies, and asset managers increase revenue by empowering their property-level sales teams. By following these best practices, owners, asset managers, and sellers can achieve the following:
Improve Sales Productivity:

Knowland enables sales teams to identify high-value group opportunities and automate the RFP response process. It frees up more time for sales reps to focus on high-priority leads, increasing their productivity.

Enhance Group Business Intelligence:

With valuable data on group demand and the competitive landscape,  sales teams have the insights to make informed decisions and close more deals.

Streamline Revenue Management:

Revenue managers can refer to Knowland to make data-driven pricing decisions, optimize group mix, and improve forecasting accuracy.

Maximize Group Revenue:

Sales teams can prioritize high-value groups and negotiate favorable rates and concessions. It ultimately leads to increased group revenue for the property.
Want to learn more about how Knowland works for hotel owners, asset managers, and sales leaders? Fill out the form below and a Knowland expert will be in touch!