It's a new world. From business to our personal lives, it seems everything has been upended. But with great upheaval comes great change, which means evolving strategies to capture direct group business.
With this change comes new target audiences. By understanding them, your sales team can tap into remote work culture and capitalize on many prospects. 
Non-Professional Meeting Planners = Greater Opportunity
There is a rise in "non-professional" meeting planners, and hoteliers are taking notice. These planners, such as business admins or leadership team members, plan meetings a few times yearly.
This is a new untapped market for direct group business opportunities. While their skill sets aren't that of professional event planners, your resources and support can build strong client relationships. First, you'll need to understand their challenges so your team can provide the necessary solutions and tools.   
Here are four ways to start servicing and supporting this vital segment of customers:
1. Look at your website from the eyes of a non-professional meeting planner
Is your website optimized for this audience? It will be essential to have the proper marketing strategy to address their issues and concerns. For instance, where do they land on your site when accessing it from a Google search? Do you have a specific meeting site that provides quick and easy answers for them? 
If your site content speaks to the seasoned meeting planner, ensure your new audience can easily find relevant information. Remember, with every click, there is a possibility they will get frustrated and move on.
2. Provide resources and tools for newbies
 You can make a loyal advocate of meeting planners that you take time to educate and mentor. Crafting blogs with tips and best practices can make a massive difference for planners working with your hotel. If your digital resources are complicated or lacking, they may go elsewhere. Develop tools and templates that can help them be more productive. 
3. Remove any obstacles
You may need to work differently to support these new planners. Many higher-ups task them with meeting planning in addition to their regular work schedule. In other words, their time is limited. 
Implementing a cohesive group booking engine on your website is important, if not crucial. Fortunately, these types of meetings are smaller, so booking online should be appropriate for both parties. 
4. Education is paramount 
Don't forget to educate your team on how to guide novice meeting and event planners. These individuals may not be familiar with industry-specific jargon or technical language. Ensure that information is accessible by presenting it straightforwardly. Doing so will significantly enhance your chances of securing a longtime fan. 
Familiarize them with industry jargon, be patient, and show them how to give attendees a memorable experience. The key is to ensure you have a process for understanding this new segment. Doing so will help non-professional meeting planners bring the event together while making it as easy as possible for them.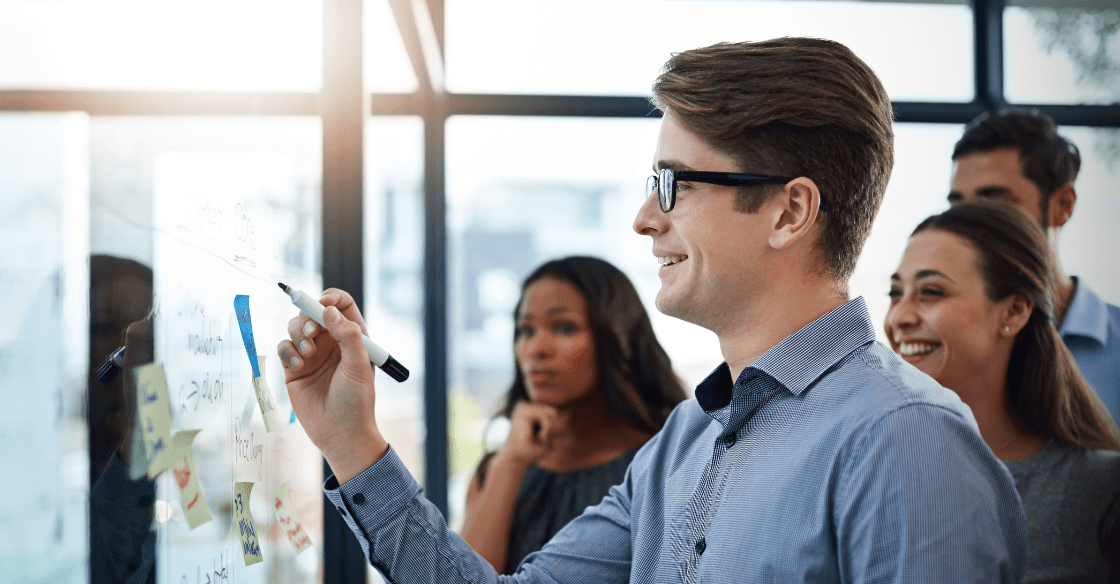 Leveraging Booking Analysis Data for Seamless Collaboration with Non-Professional Meeting Planners
In the ever-evolving hospitality industry landscape, collaboration with new and inexperienced meeting planners is common. While these collaborations bring fresh opportunities, they can also present unique challenges. That's where booking intelligence steps in to make your interactions more efficient and successful.
Booking analysis tools can provide the following:
Informed Decision-Making

: One advantage of an account's booking analysis is its wealth of historical data. When engaging with a new meeting planner, your first step should be to consult their

account booking analysis

on Knowland. This analysis offers a comprehensive overview of their past events, highlighting essential details such as event size, specific requirements, and preferences. Armed with this intelligence, you can make well-informed decisions right from the start.

Tailored Event Planning:

Analyzing booking data can provide valuable insights to help you tailor your approach to meet the unique needs of each planner. Configure meeting spaces, select catering options and suggest amenities aligned with their history. This will allow you to provide a personalized and efficient planning experience that meets the planner's expectations.

Streamlined Communication:

Effective communication is the cornerstone of successful collaboration. Account booking intelligence equips you with the knowledge to engage in more meaningful conversations with new meeting planners. You can reference previous events, showcasing your commitment to educating them on expectations and delivering a high level of service. This builds rapport and instills confidence in your ability to execute their vision.

Consistency in Service:

Consistency is key in the hospitality industry. Utilizing sales intelligence ensures that you maintain the same high standards of service that they have experienced in their previous events. This continuity fosters trust and makes the transition into working together smoother.

Anticipating Needs:

By studying a group's booking history, you can proactively anticipate their requirements. This might involve suggesting additional services, recommending local vendors, or addressing potential pain points before they arise. Anticipating needs enhances the planning process and demonstrates your dedication to delivering a flawless event.
Knowland can be a powerful tool if you're a hotel professional looking to simplify collaboration with non-professional meeting planners. It enables you to make data-driven decisions, tailor your services, and provide consistent and exceptional support. Start confidently navigating the challenges of working with new planners and ensuring the success of their events.