As a child of the 90's, I get it: this obsession with chasing Charmanders using the Pokemon Go app. You've seen it, right? Trainers of all ages hunting for virtual Pokemon in the real world – walking all over town to "catch 'em all."
The phenomenon resonated with me today as I thought, "this is exactly what we encourage our customers to do every day." With prospecting for groups at "competitor" properties, that is. Not… Pokemon.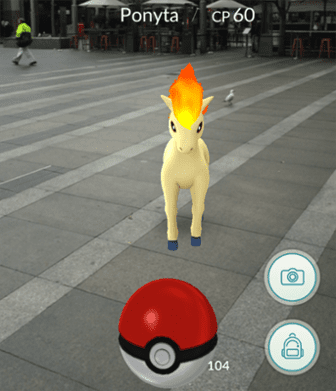 In the traditional world of sourcing group business, many sales teams look at what their local competitors are doing, but not beyond. If you can book enough group business from what's already coming into the area, why look further?
But consider this: What if those organizations are just the starter Squirtles that are easiest to catch, but don't get you enough power to level up?
To find the Pokemon with the best Combat Power levels (you want these because they're the most powerful) or different Pokestops, you have to go out and search for them. They aren't necessarily in your backyard.
It's the same with group opportunities. Especially with recent changes in group booking patterns, often the accounts that will bring you the best rates and best overall business aren't coming to your local competitive set. You have to go out and look for them. Just like Pokemon, these groups won't simply come to you.
Get yourself ahead of the planner. Find the groups that would be a great fit for your hotel, study up on them so planners know you've done your homework, build relationships with them, and show what you have to offer.
Once you've formed those relationships, you're set to bring in fresh opportunities, higher revenue, and repeat business for years to come. With the right tools and the right mentality to expand your horizons to new, more powerful opportunities, you too can catch 'em all.
Don't have a Knowland subscription, but curious to see how Insight could work for your hotel? Contact the Knowland team!