Ever wish you had a crystal ball to tell you which groups are more likely to book your hotel? Well, you don't need one! It's all in how you qualify and prioritize the group opportunities you have at hand by looking at specific aspects unique to every group. A lot of us have our tried and true qualifying methods, but by honing your qualifying skills in three important ways, your efforts will pay off big and your ROI will grow by leaps and bounds.
Here are the top skills we at Knowland have witnessed in the industry that have brought sales managers big success.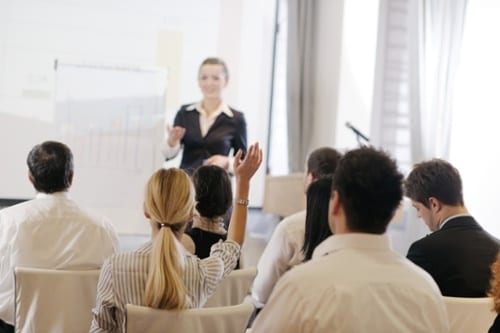 1. Identify the four critical characteristics of a group's booking history.
The first — and arguably the most essential — qualifying skill every sales manager should have is to be able to identify the critical characteristics of a group's booking history. The four characteristics you should use to evaluate a piece of group business are:
Region

Have they met in your region for prior meetings, but not yet in your city? For example, if you're in Omaha and a group has met in Des Moines and Akron, they've shown they like midwest smaller cities and could appreciate Omaha.

Market

Have they met in only large cities? Or have they met in smaller markets too? Identify groups likely to come to your market based on patterns of the past. Don't be fixated, though, on specific destination.

Brand

Are they brand loyal to any one or two brands? Or do they "play the field?"

If they

are

loyal to one brand, is it to one particular flag, or have they tried other flags within the brand?

Chain Scale

Do they stick to one or two chain scales, or have the shown the ability to venture out of their "normal" chain scale? Some groups are comfortable in big box hotels, others in smaller hotels where they're a big fish in a small pond.
Always look for these characteristics in a group to see if – based on their past booking history – one group might be more likely to book than another. Of course, you should still use standard qualifiers like space requirements, rooms to space ratio, need dates, F&B spend, etc. By looking at the other four critical group characteristics, however, you can get much deeper intel on a prospective group. Doing the research ahead of time can save you a lot of headache by helping you understand which opportunities are more likely to book your hotel.
2. Prioritize.
The second key qualifying skill is prioritization. Prioritization is probably already part of your day, right? But now consider this in conjunction with the first skill above: As you know, not all groups are created equal, and having looked at your prospects' booking history of destination, brand, chain scale, etc., you'll have an even better idea of which groups are most worth your time.
Once you understand a group's history, you should be able to quickly evaluate the revenue potential of a group and know which opportunities to pursue first. Keep your DOS, GM, and revenue management team happy, and make sure your hotel has a fighting chance of hitting forecast by prioritizing the groups that are most qualified with the highest likelihood of booking. Plus, understanding which groups to prioritize puts you on a clearer path toward making your goals.
Once you prioritize those potential group opportunities, you then have to decide:
How long are you going to spend pursuing those groups (versus the ones that didn't have such great booking patterns)?

Are you going to go after those groups in the same way you would the others?
Go into each opportunity with an action plan so you can continue to evaluate and reevaluate how much time and effort you should put into each group lead.
3. Expand your sales voice.
When you look at those additional qualifying questions from the first skill, you may learn some things that could be very helpful to other departments or teams. By "expanding your sales voice," we mean that you've created the perfect opportunity to share some of the things you've discovered about potential group business.
For example, if you find a group that has met in your market before every third year in the same week, tell your revenue manager — even if the group isn't a great fit for your hotel. Revenue management can adjust the forecast for that week if the number of available rooms in the market is compressed and they can raise transient rates. When you're on the same page, together you can better coordinate your efforts between transient and group bookings and mutually evaluate group business and data for the overall benefit of the hotel.
Also, if you discover other groups that aren't a great fit for your hotel and have never met in your market, but have been to similar areas, you can make a recommendation to your CVB.
Another important way to expand your sales voice is by using the things you've learned about a group's booking behavior when you call that group's meeting planner. When you approach a call with a planner armed with knowledge about their history and know how your hotel can cater to the group's needs based on their patterns of the past, the planner is more likely to listen to what you have to say because you've done your homework before reaching out.
* * *
To recap: 1. Identify the critical characteristics of group booking history; 2. Prioritize; 3. Expand your sales voice — these are the top three qualifying skills every sales manager should have. We know it takes time to invest in qualifying group leads, but when done right, excellent qualifying skills ensure your success as well as the financial success of your hotel.
Work on these three skills and you'll be better able to steer clear of groups that won't actually book — like the ones that aren't serious about your market or your hotel. You'll be able to focus your time and energy so you can turn your prospecting time into ROI and be a team champion who unites sales, revenue management, and other departments.
If you have questions about your market, group data, or the technology that's out there for sales teams, talk to us. If fear about 2018 is on your mind, reach out and tell us what your concerns are. We're happy to help you brainstorm solutions.