[Updated]
In 2023, many hotels are seeing higher occupancy rates and a normalizing market. Whether your hotel's occupancy is sufficient or struggling, rethinking your comp set can unlock opportunities to book more and better business.
Here's the deal; when you're basing your performance on a single, local hotel comp set, you're only gaining insight into a tiny fraction of your actual market. You'll also miss out on qualified groups who can meet your needs. Expanding the reach of your competitive data is the easiest way to fill need periods, increase revenue, and revamp your positioning in the market. So, who do you consider your hotel "comp set"? 
In this article, we'll teach you how to look beyond your STR report and accumulate hotel data from competitors across the country.
Looking beyond your STR report
Having a local comp set of comparable properties is excellent for setting rate strategies and benchmarking your hotel's occupancy rate, average daily rate, and revenue per available room (RevPAR) against the market. When it comes to group business, you are missing out on opportunities if you limit yourself to thinking of your competitors as just the properties down the street. Are you differentiating between which hotels are comparable and which are actually competitive?
Comp sets often seem obvious, but it's surprising how often a more relevant property is subjectively excluded or a less relevant hotel is included. To be genuinely competitive, comp set hotels need to be viable substitutes in the mind of a planner or group.
Here are three ways you can discover new group opportunities by thinking outside the traditional definition of "comp set." 
1. Set your sights on similarly sized (and priced) cities
Some groups move around from year to year and meet in similar towns. For example, an organization may have an annual conference in Charlotte one year, Nashville the next, then Atlanta, Orlando, or New Orleans the following years.
A pipeline generation platform like Knowland can help you analyze group booking patterns aligned with your location by identifying comparable cities. You'll unlock opportunities to get in front of them and sell your destination! You can offer the group something new and exciting. 
Even with groups that don't move around frequently, you still have an opportunity to sell your destination. If a group consistently meets in Charleston and has never considered Savannah, It's up to your sales team to change their minds. 
On the other hand, many meeting planners welcome new destinations. If their group has visited similar cities, yours could be their next stop –  but they'll only know once you suggest it.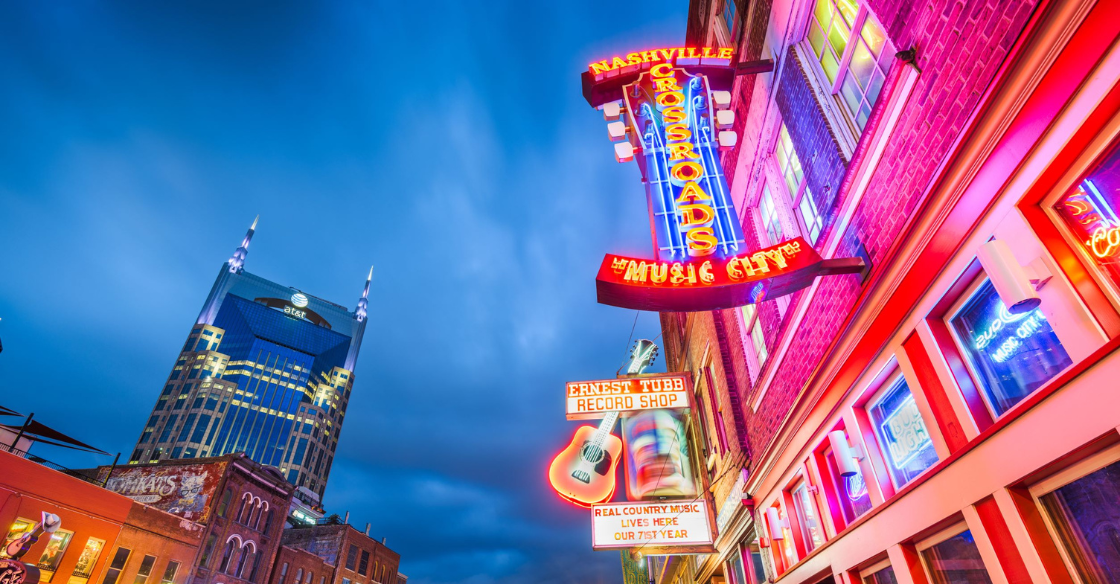 2. Include similar property types and hotel brands
Next, consider your property type and brand. Following a comp set of similar non-local properties can lead you to qualified potential guests. Here's how to get started.
Define your property type
This step is both a process of elimination and identification. Consider your property type and selling points. For instance, a luxury hotel is less likely to benefit from comparing itself to a midscale property. The main areas to consider are your: 
Chain scale

Location

Services 

Square footage

Number of rooms
A hotel comp set of comparable property types will indicate which groups align with your offerings. If you're an airport hotel, groups traveling to other airport hotels are likely a fit. If these groups are already flying somewhere, there's a good chance they'd also be willing to fly into your local airport.
If your property is in an unconventional or adventurous destination, such as Alaska, Hawaii, or the Rocky Mountains, consider properties in locations that may attract groups with a bolder sense of taste for their meetings. Groups meeting in those other cities may need a new, exciting adventure.
Take note of hotel brands
Many travelers will frequent hotels under the same brand name, and large groups often return to brands offering special rates and incentives. Business travelers can take advantage of specific rewards programs when they stay loyal to a brand. With Knowland, you can view a group's booking patterns by hotel brand. 
Let's say you're a Doubletree in Atlanta looking for new booking opportunities. By isolating a comp set to Hilton properties in similar cities, you can find potential customers who are already loyal to your brand. Some groups may divide their loyalty among similar brands, so a group who splits their time between Marriott, Hilton, and Hyatt may be keen on your Doubletree. 
That said, only some groups or business travelers stick to house-name brands. Independent hotels can add similar independent properties to their comp set. They can also eliminate groups with an overarching brand preference while identifying groups that switch it up. Your target group could frequent Marriott and Hyatt just as much as independently owned hotels. 
3. Expand your considerations of chain scale
Every brand and sub-brand fits into one of six chain scales accepted worldwide for marketing/sales purposes. Marriott and Hilton are on one level, and Holiday Inn and Residence Inn are on another chain together. 
Whether STR considers your property luxury, upper-upscale, upper-midscale, etc., most hotels compare themselves to similarly classified hotels. However, hotels must look outside their comfort zone for price-weary travelers in the post-pandemic landscape. 
Lines between chain scales are beginning to blur, especially for hotels in the midscale to upscale categories. Recently, several brands have started undergoing incredible transformations in design, amenity inclusions, and meeting space allocations, making them more competitive with hotels on higher chain scales. 
Another factor is rising prices. Groups and business travelers that historically preferred a Four Seasons or St. Regis may be priced out in 2023. Upper upscale hotels like Hyatt Regency and Marriott can entice planners by offering more palatable room rates with a comparable high-end experience. Your pricing strategy is significant when recruiting business from other chain scales.  
Explore market data and dynamic comp sets with Knowland
Knowland's data insights tool gives hotels unprecedented historical data to aid their sales pipeline generation process. It allows you to monitor numerous comp sets and booking behavior within them. 
Now, ask yourself again who you consider your comp set. The answer may vary dependent on the ask. You may need a different comp set for different market segments and specific need periods as markets continue to grow and change. With Knowland, you can access competitive sets in your market and in similar markets in addition to your STR comp set reports. 
Be flexible. Be open-minded. Be a pioneer in the exploration outside your traditional comp set box.
Learn more about how technology can help discover new group opportunities by encouraging you to think outside your traditional STR comp set. Take a tour of Knowland to see the difference a redefined comp set can make.